Moderators: Legend, Balthagor, Moderators
looking forward to a release the Mi-24D looks great
DPRK variant of the Mil Mi-24D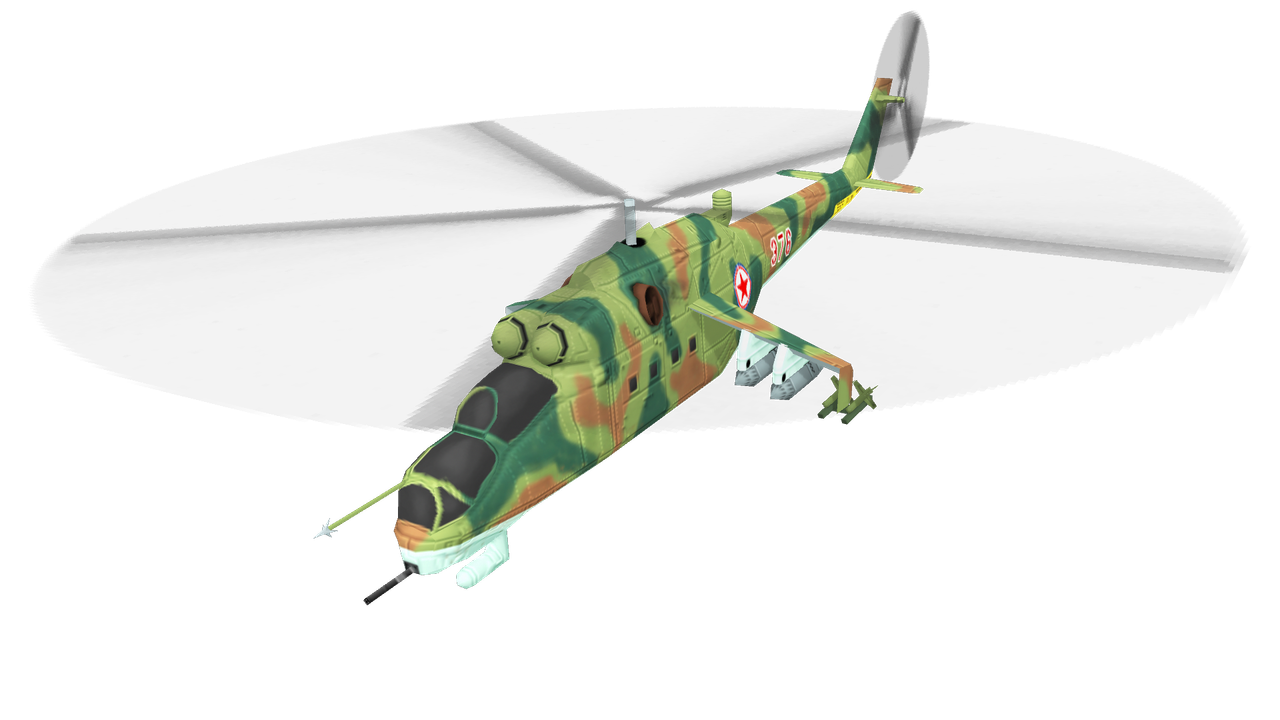 Okay pre-release is 5.0 02 is now done. I have combined it with pre-release 5.0 01 into a proper pre-release. It does not include earlier files.
The included models are:
everything from 5.0 pre01.
1805: USS Narwhal SSN-671
1808: USS Nautilus SSN-573
1809: Permit/Thresher class submarine USS Thresher SSN-593
1811: George Washington class SSBN USS George Washington SSBN-598
1840: Denel Rooivalk (XDM)
1887: Dassault Mirage IIIC
1952: Mitsubishi F-X concept (informally the F-3)
1979: Lockheed Martin FB-22 concept
1980: Ling-Temco-Vought A7 Corsair II (D model)
2020: PLAN Type 092 Xia SSBN
2021: PLAN Type 094 Jin SSBN
2022: Scorpene class
2023: Type 209-1400/Heroine class
2031: US Navy CG(X) concept (tumblehome hull version)
2057: Mil Mi-24D Hind
2064: Generic container truck
2065: Generic truck with T-55 turret.
It also includes the updated textures for some older submarine models.
Didn't take any screenshots. Probably should have but eh.
download link
https://github.com/Nerenei/SRU-art-proj ... V5.0_pre02
great stuff I don't see any issues so far done a bit of testing but not of every model.
Type 056 or "Jiangdao" class corvette. Still some details left to sort out but I would say it is pretty far along.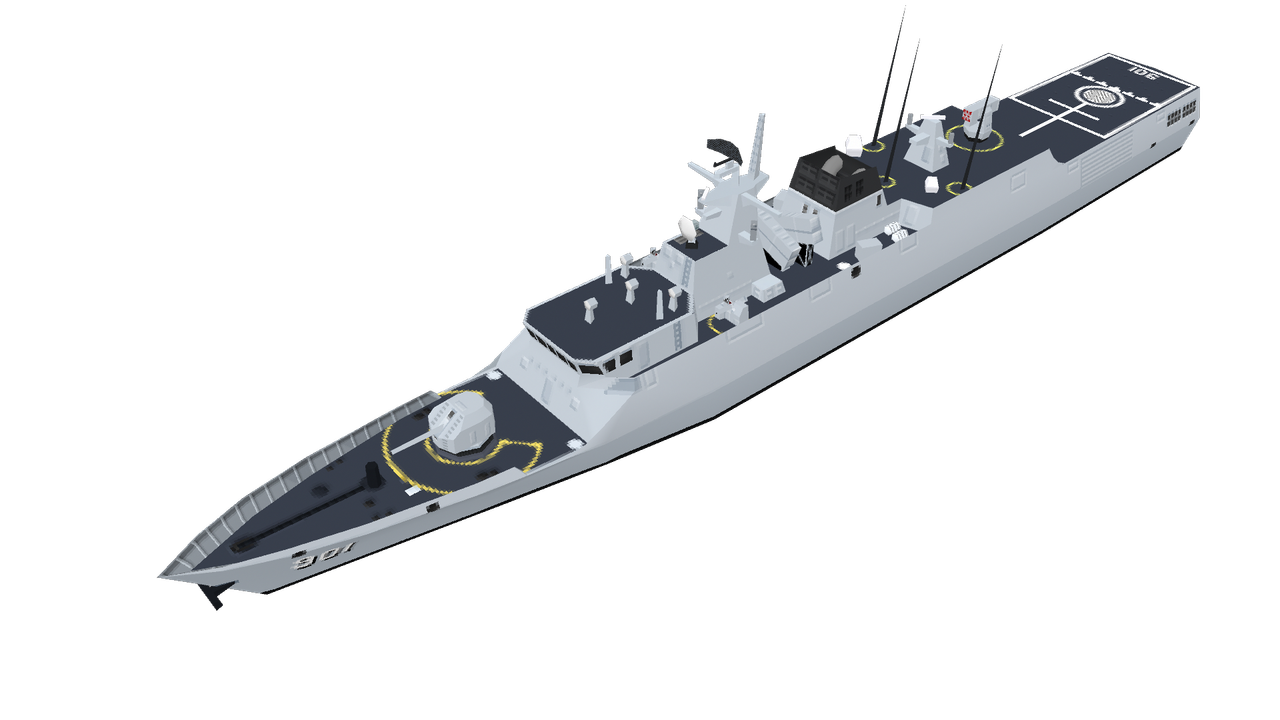 This is actually one of the most numerous class of surface combatants in service today. Over roughly 10 years the PRC build something like 72 of these for service in PLAN as well as a few for export.
It is however a fairly small ship. In terms of tonnage a Ford class carrier accompanied by a couple of Arleigh Burkes probably weigh as much as all of those Type 056 Corvettes