More progress on the Leopard 2A6 v 2.0. This time it is together with the old one.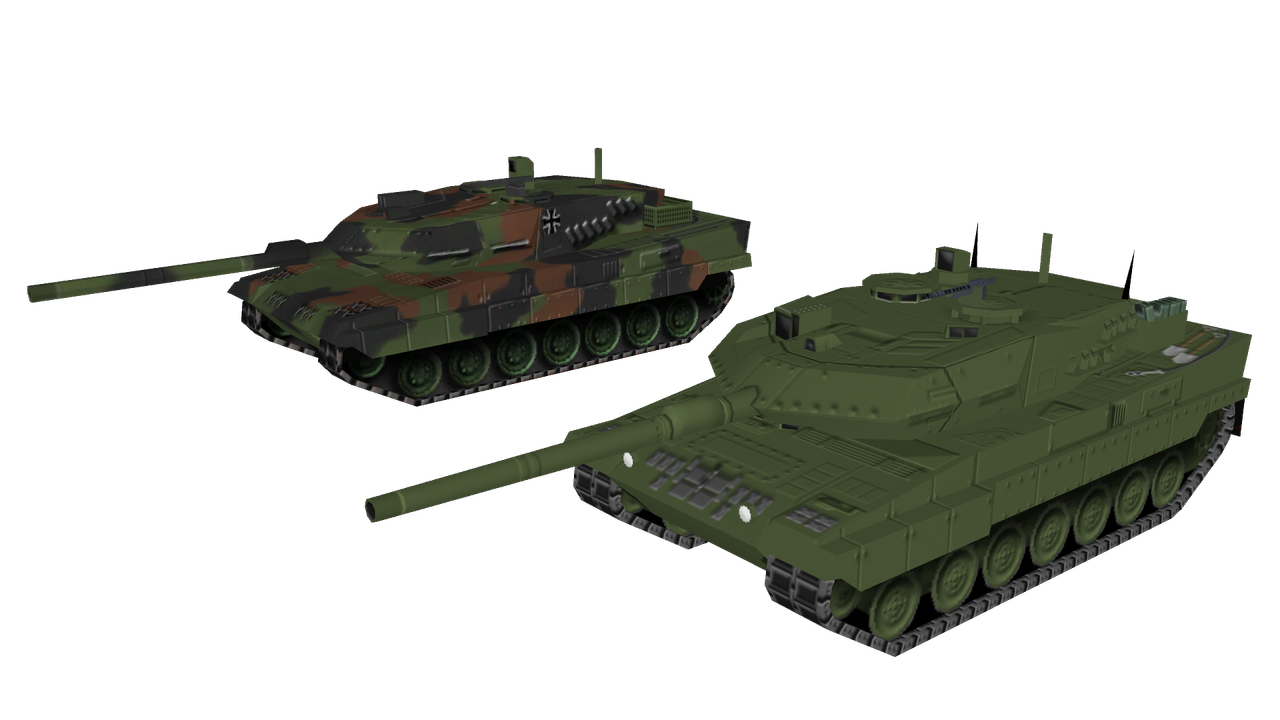 It still need some work before it is ready. It is rendered with a point light source as it does not yet have any shading built into the texture map.
This comparison also shows the difference in detail. I will probably list some comparisons once it is done.
This is also why no matter if I have the same time I did when I had the most the number of models I make will be significantly lower. They simply take much longer to make.