Moderators: Balthagor, Legend, Moderators
Colonel
Posts: 497
Joined: May 02 2009
Human: Yes
Location: Miami, FL
I want to Global Crisis on Cold war with all the benefits that Cold War has and GC lacked. I downloaded it along with the modern world by fistalis. Anyone want to play multi player just post here.
Southern Africa Mod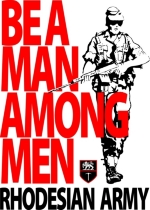 General
Posts: 3602
Joined: Dec 11 2008
Location: Turunmaa/Turunseutu, Suomi
Contact:
Think your in the wrong MP forums.. but I would be down for a game in case we get 1 or 2 more atleast and the time that the game runs on is ok
Let me know if you are looking for Cold War or for Global Crisis and I'll relocate this to the right section.