oh here we go! I finally got 4 B-52's and 4 MiG-25P's built and so off we go! Finally the mindless boredom of the last few days building/preparing pay off with some good clean violence!
First off my air assault force: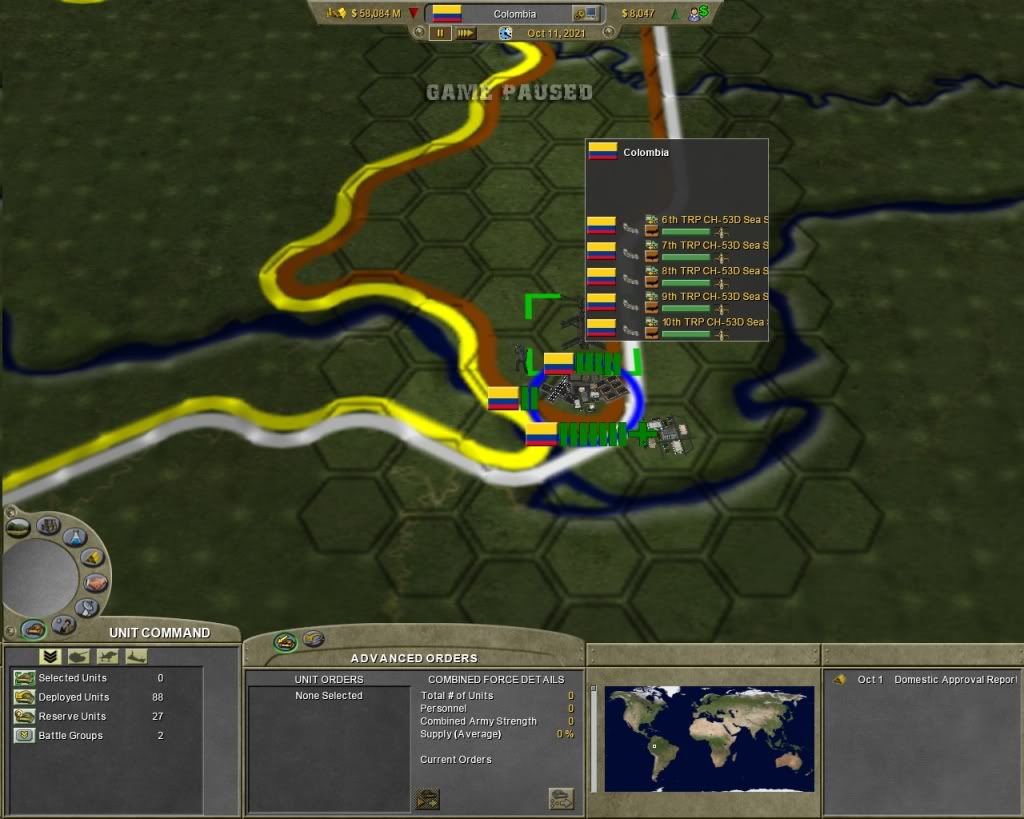 and the air strike group plus escorts: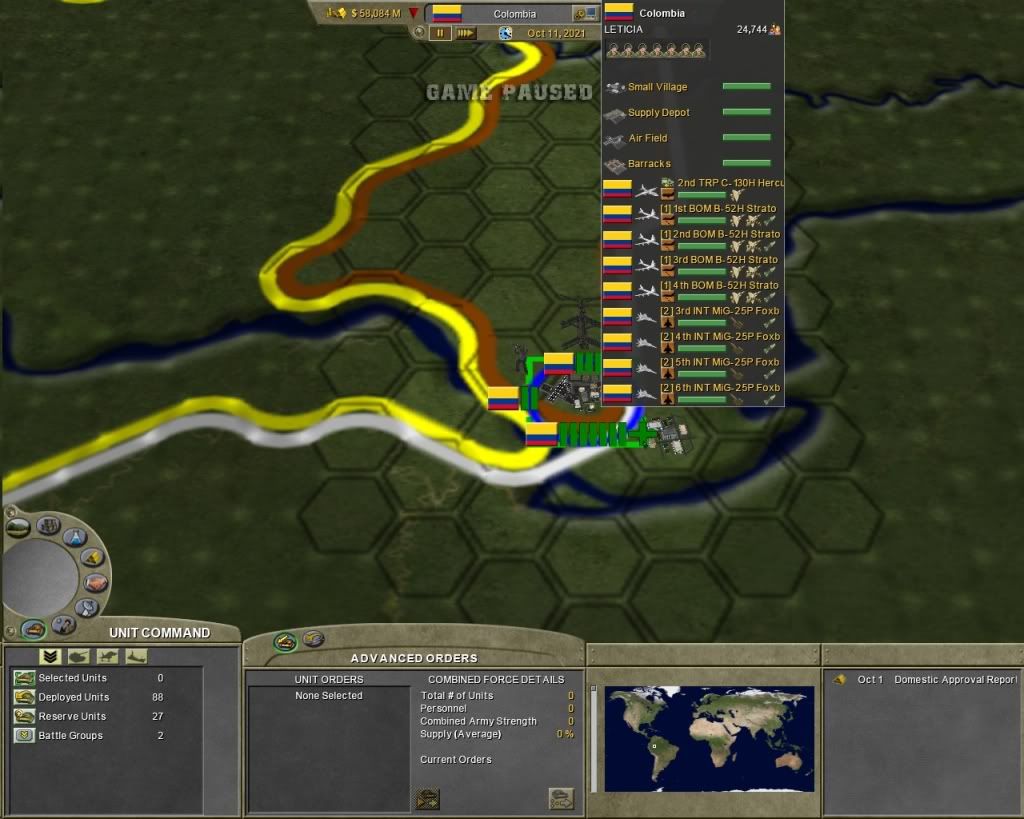 pull the trigger!
First off I bomber the oil/gas field facility to croak the garrison units, then helo'd in my Special Forces to take the hex, as well as an unguarded town upper right. That also cuts off all the enemy units on the screen from supply and now I'm bombing them off the map.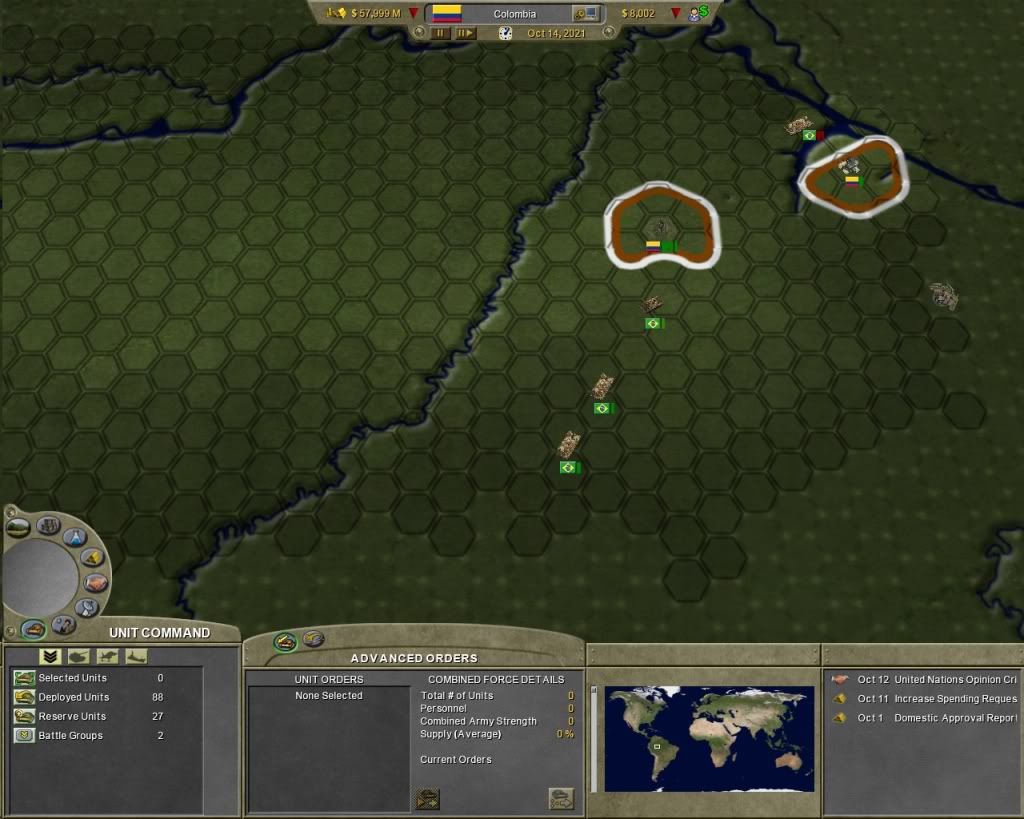 everything was going swimmingly when (remember those Ecuadorans?)
oh that's ok, I've been trying to get those yuks to come at me for a while now and have a warm welcome waiting...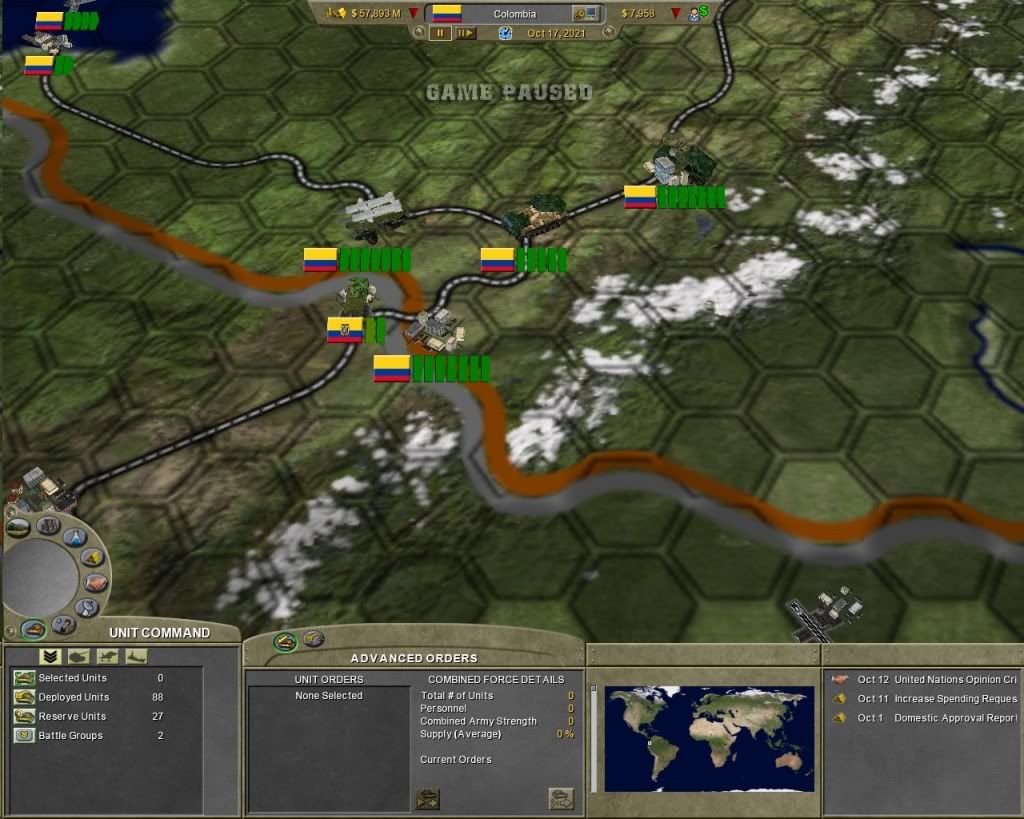 The 2 units at center are their's in a city and everything else on screen is mine.
Reinforcements begin parading up the road from their capital (lower left off screen). After a couple white nuckle moments where it was tough to sort out who was trying to go where so I could redirect my arty units, I croaked and/or pushed back everyone in the city and grabbed it. I moved my half stack of tanks onto the road on the Ecuador side of my newest city so if they try to come back they will have to face tanks in the open.
meanwhile, on the other front I bombed and then capped the only Brazilian airfield for some distance. It was below my jumping off point and was definitely on the menu, but now I have left quite an enemy area unsupplied and can use the airfield to leapfrog farther into Brazil when I play again later.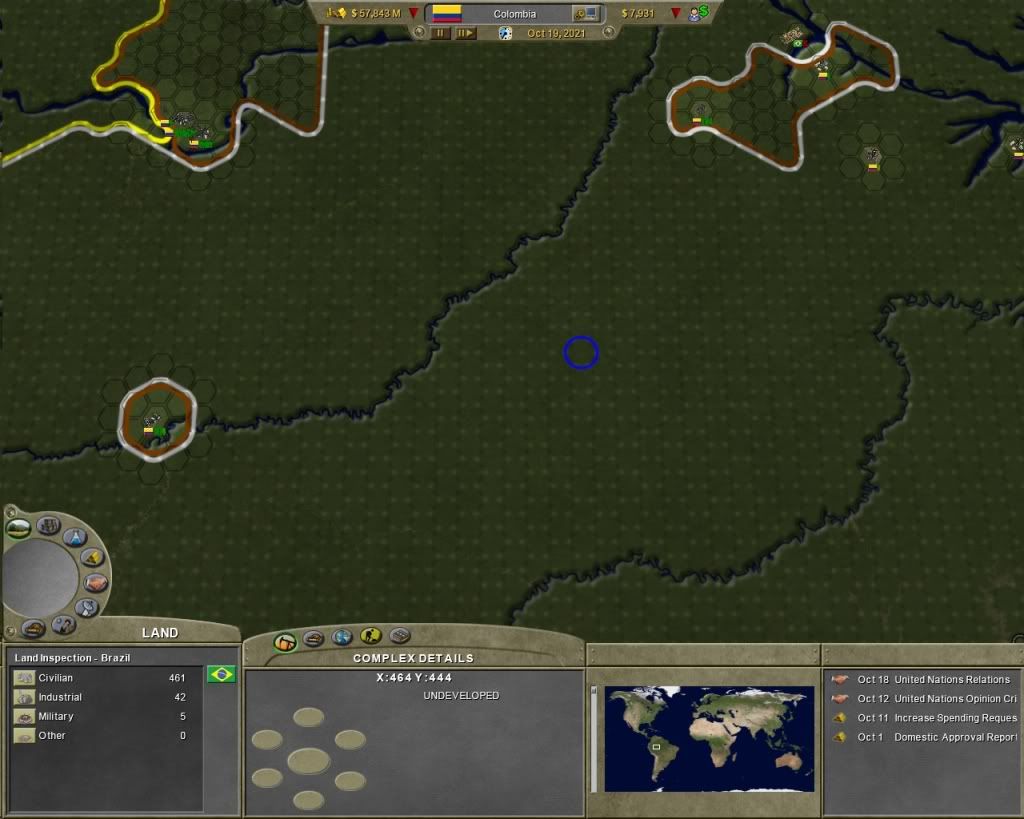 So far, so good. I'm off to the comic store to hang out with a friend, but I'll be playing tonight or tomorrow morning and hope to have another update then.
_________________
Lost control and went off the steep learning curve.