My first AAR here. Hope to practice a lot of English so please leave comments.
Don't want to spend more time playing so I use old game which I played until 2028. I have only saves after each region fall so tere will be very few screenshots.
Difficulties: Easy, Easy, Easy
Winning conditions: Complete
Volatility: Medium
Nuke penalty: Medium
Random Events: Medium
The rests are default
House rule: no unit trading except ones in research list
Challenge: zero unit loss, stay in UN
Special purchase: Antonov An-225, U3 Dagger, Transportpanzer
Strategy: Mass air rush (Warning: low reality)
First I played with Photoshop to tell how things were before 2028. Leave comments to keep it going!
Japanese Occupation Map - 2028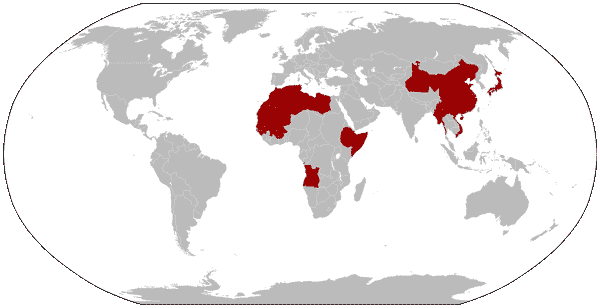 8 Years Ago - How it all began
2020
๋January, 2020
Newspaper Archive
Asia Weekly News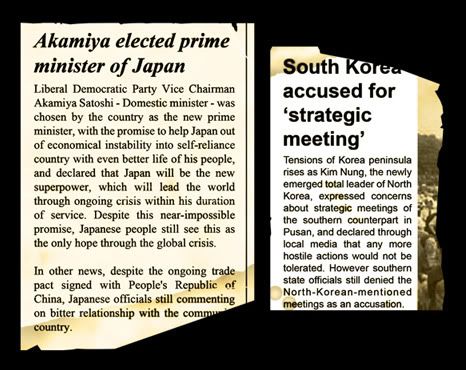 --------------------
February, 2020
Newspaper Archive
Asia Weekly News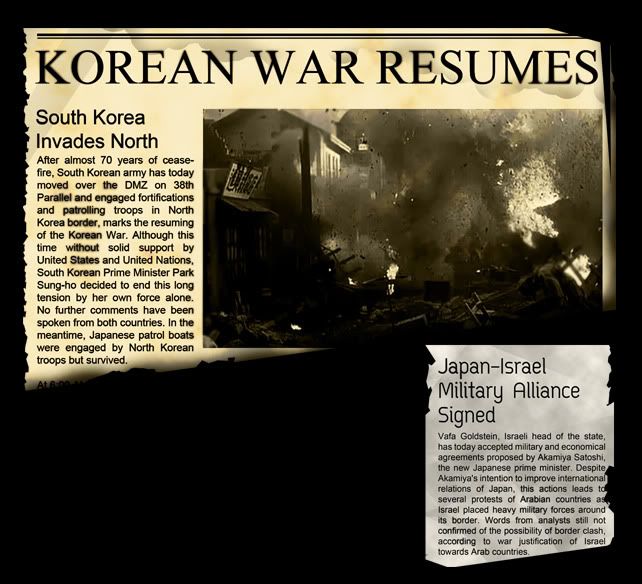 --------------------
May, 2020
Magazine page from USA-Canada front
News Transcript Archive
Classified document archive