- 2020 -
Jan 26th - Alexander XII begins building a small Greek defense force (GDF)
Feb 8th - Serbia declares war on Greece. Alexander XII looks for peace but no response from the Serbian Government.
Feb 12th - Alliance signed with Kazakhstan and Georgia Republic
Feb 22nd -Alliance signed with the UK.
March 5th - Alliance signed with Australiia.
March 19th Alliance signed with Romania and Bosnia.
March 24th - UN sells 155mm Howitzer design to Greece
April 30th - Alexander XII deploys a task force to Israel for protection against the Arab League.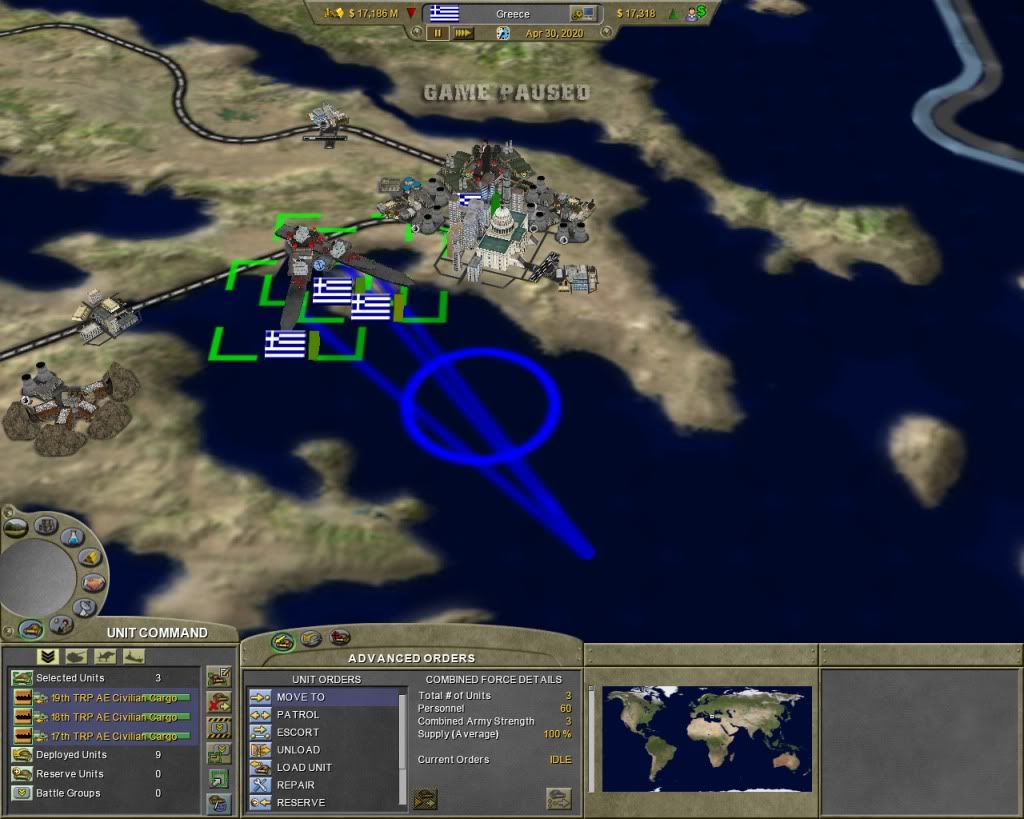 May 2nd - Canadian Government falls to the United States.
May 6th - Greece arrives at Israeli port Haifa.
May 11th - Alexander tries to force the Arab League to surrender its conflict with Israel but talks fail.
May 14th - Alexander plans the assault on Jordan to prove an example.
May 23rd - Peace is finally made with Serbia