6 Nov 2021
2 infantry divisions are deployed to siege the capitol Harbin and it's surrounding cities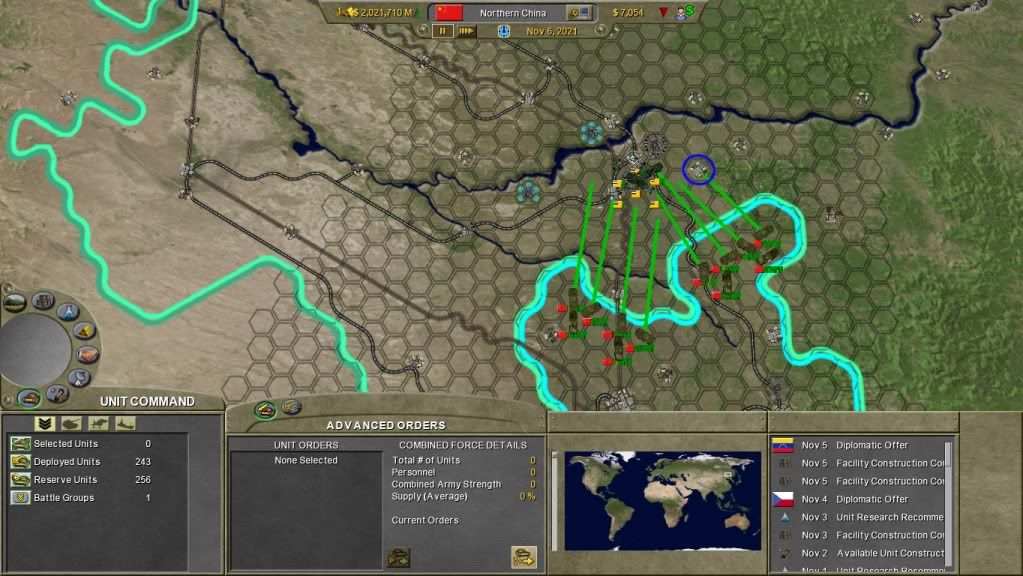 8 Nov 2021
Harbin falls under the unstoppable assault of our forces.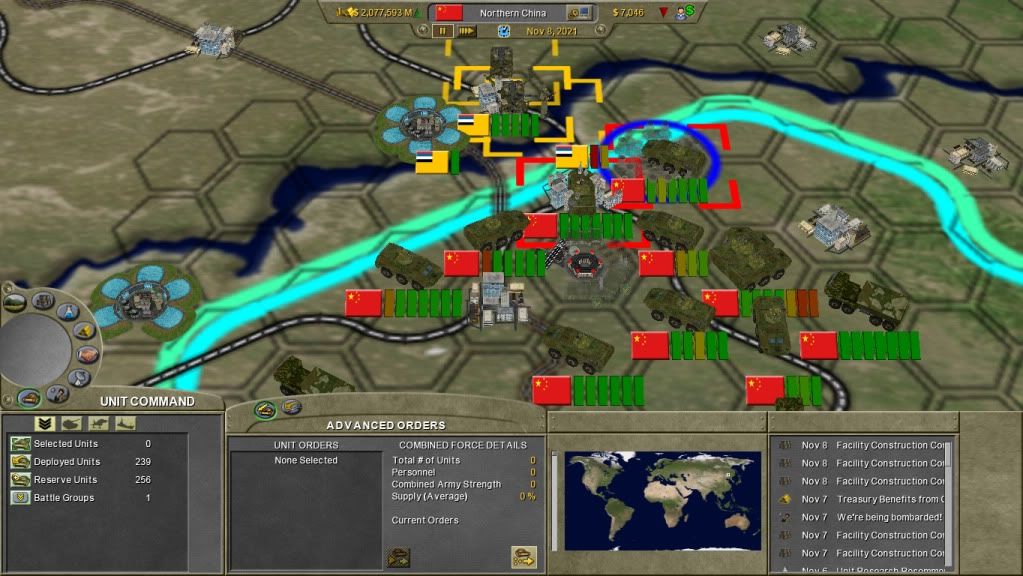 The capitol moves to Dalian, in the south of Manchuria
14 Nov 2021
Several infantry brigades broke through the enemy lines and reached the outskirts of Dalian, the siege is ready to start.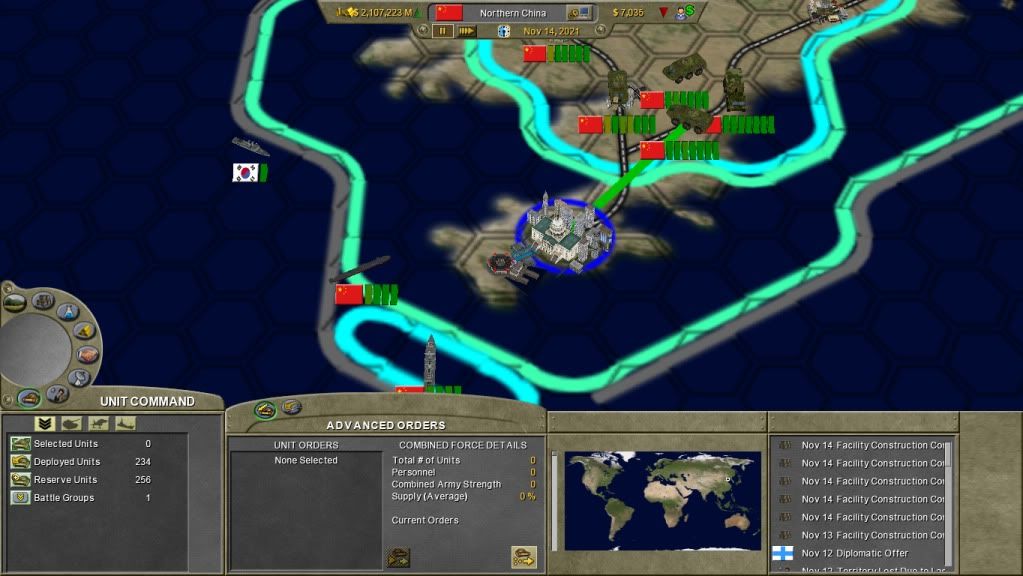 16 Nov 2021
Casualties report:
17 Nov 2021
Dalian falls and the capitol moves to Qiqihar in the north of Manchuria
20 Nov 2021
6 infantry brigades where deployed to attack Qiqihar, and they are ready to move in and take it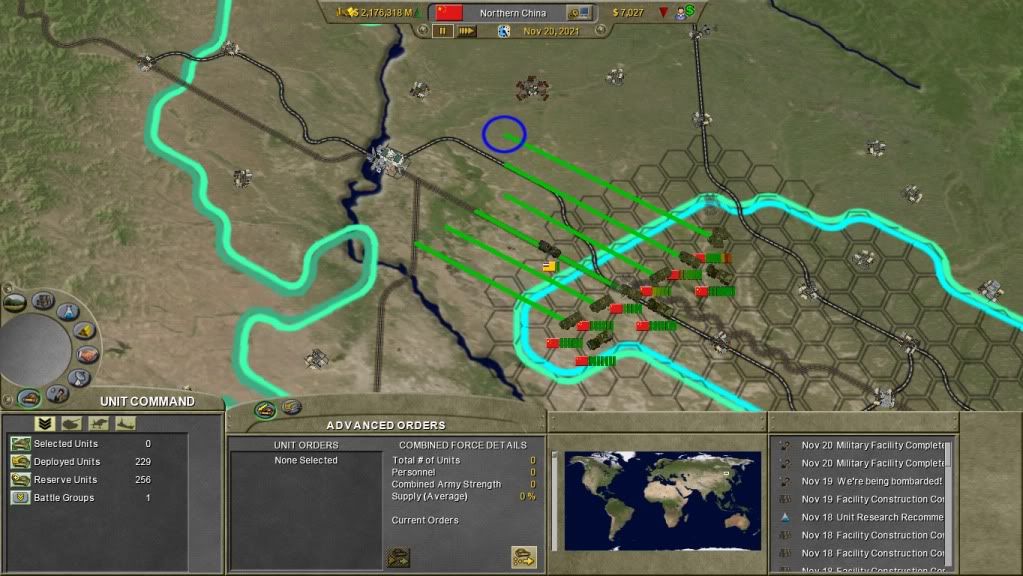 22 Nov 2021
Qiqihan falls and the capitol moves to Yichun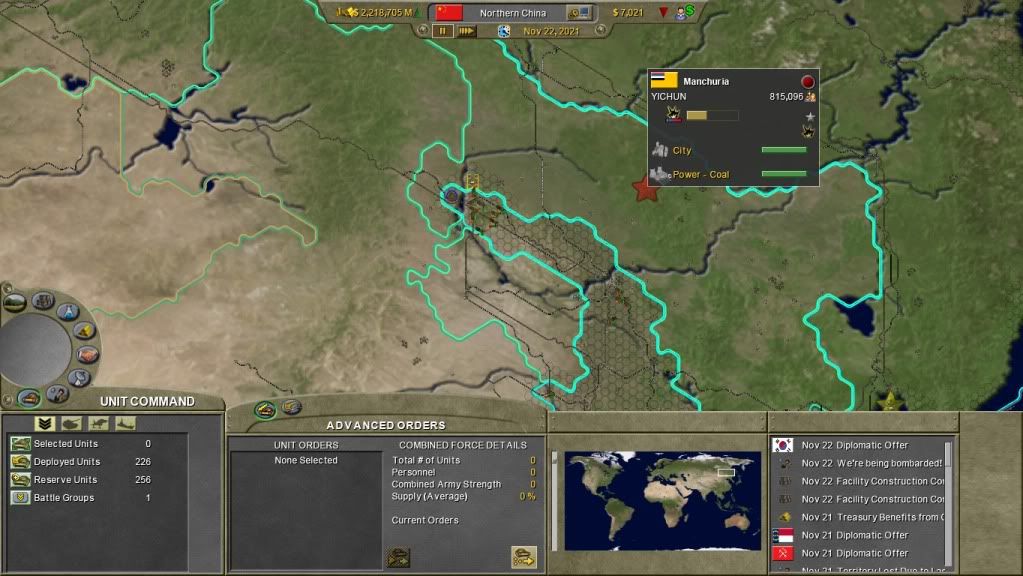 24 Nov 2021
2 infantry brigades stand ready to attack and capture Yichun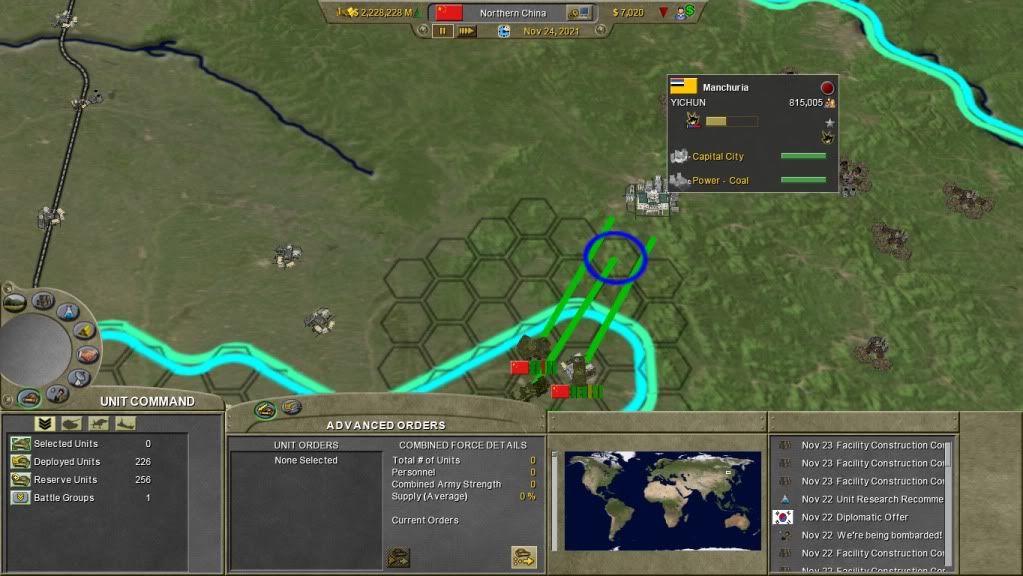 26 Nov 2021
Yichun is capturated and the capitol moves to Mudanjiang (they run away like crazy)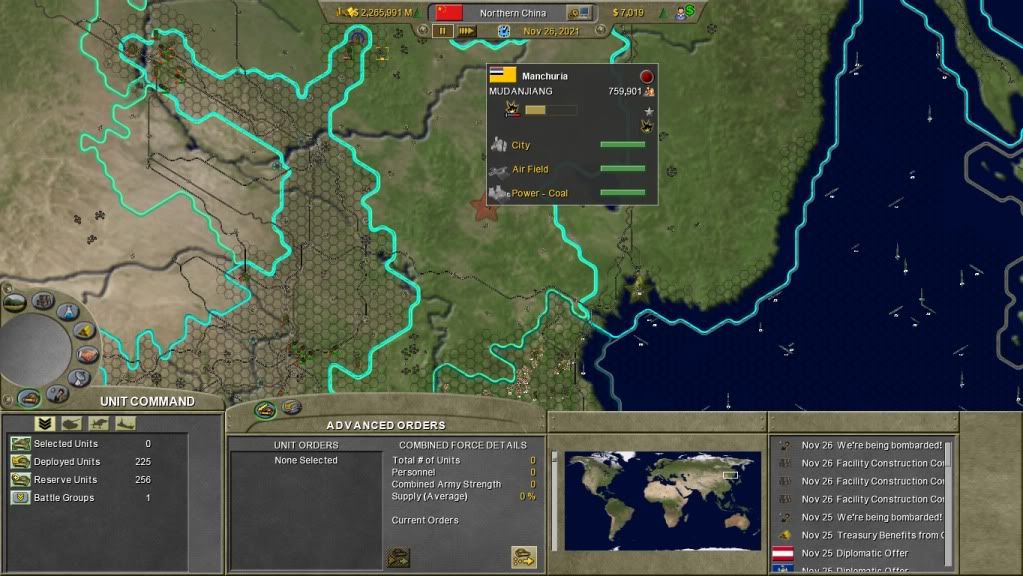 29 Nov 2021
3 infantry divisions where redirected to assault Mudanjiang
1 Dec 2021
Mudanjiang falls and the capitol moves to Jidong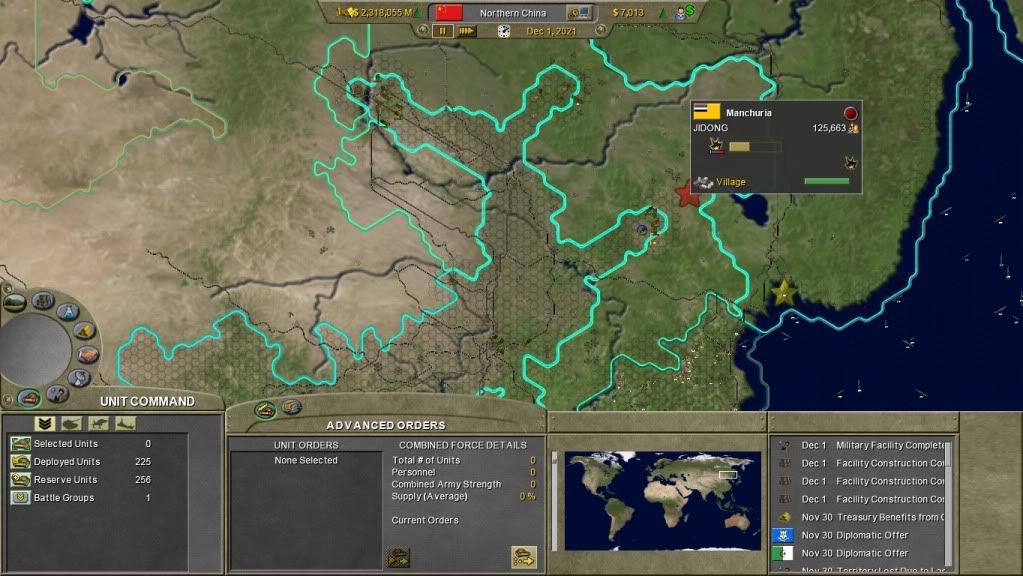 4 Dec 2021
Jidong falls and the capitol moves to Dandong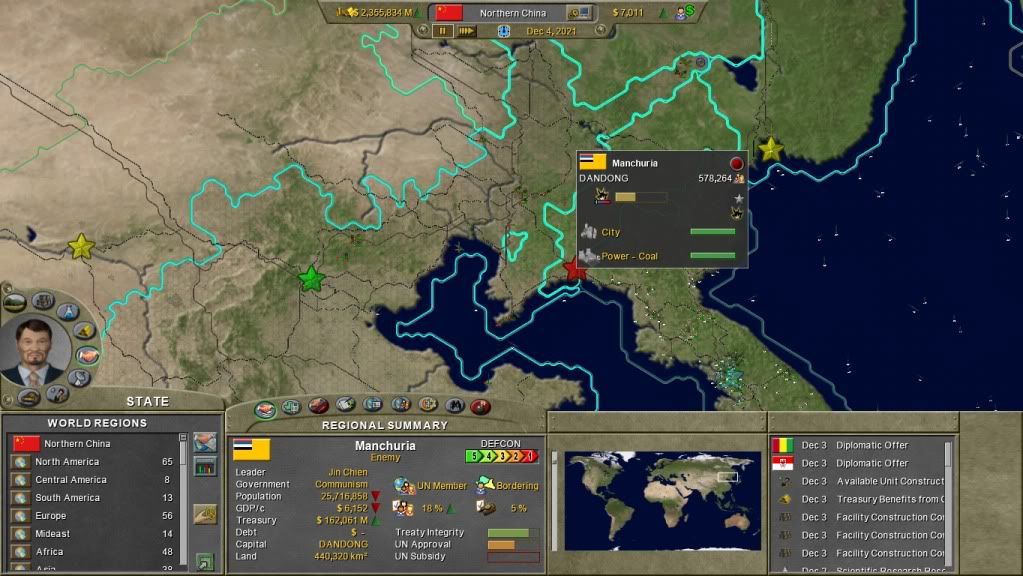 6 Dec 2021
Dandong falls and the capitol moves to Hegang (they don't stop running away)
Mancuria surrenders to our Great Empire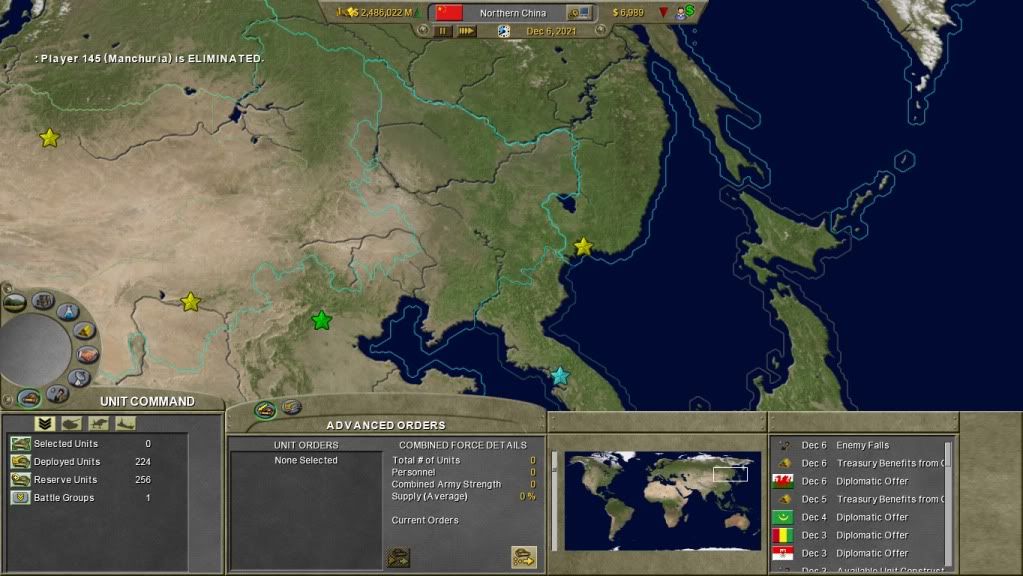 The campaign lasted a little more than 2 months
Casualties are reported high (the civilian casualties are reported to several milions)
_________________
"There are no desperate situations, there are only desperate people"
~Heinz Guderian~