Eventually I discovered the problem with my invasion force - they were set to "Attack Only Targets". My units had been just sitting still like dumb bunnies, inviting attack, awaiting orders to strike back.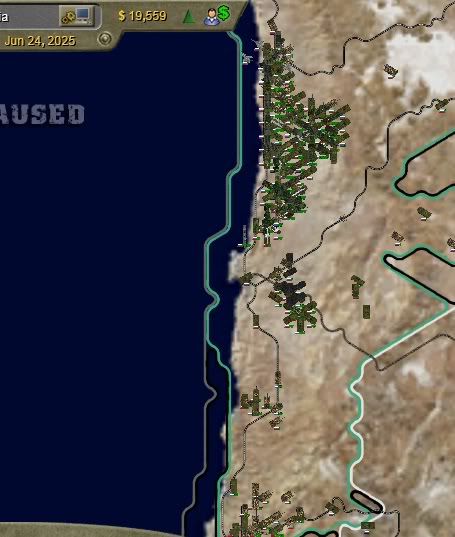 I correct this immediately by setting all units to "Attack targets of Opportunty", setting initiative to Medium, etc.
I also call upon my special connections with the WM and have construction of new repair bases in the area expedited.
There are 528 km left to Santeago and enemy sorties North against my invasion force are beginning to slacken.