11 January 2020: The United States has made a great resource but many facilites were damaged or destroyed in the war. While the new conquered Canadian lands were rebuilding, the United States would continue the security of North America, and eventually the Western Hemisphere. To do this, the main threat to America at home, Mexico, has to be neutralized. The world may hate us, but soon it wont mean a thing.
13 January 2020: Operation:MexAm Rescue has commenced. The liberation of Mexico shall be complete. What we failed to do in 1812 is finished, now what we failed to do in the Mexican war will be finished.
16 January 2020: MexAm Rescue has gone greatly. Originally we were pushed back before the main force arrived. But now that the main forces and the Air force has arrived we have the ability to overpower Mexico.
20 January 2020: We knew the Mexicans were fierce but we never suspected this. They fight hard and we make small gains. nether the less we have made a good advance. We are making good gains in Eastern Mexico and half of the Baja Peninsula.
22 January 2020: We are just outside Mexico City and are bombarding heavily. Western Mexico has been left untouched due to its little towns and military prescence.
25 January 2020: Two garrisons are all that is left between Ciudad de Mexico and our forces. While its predicted they'll move the capital. The first one is always the hardest.
28 January 2020: We have taken the Ciudad De Mexico!!! However, this does not mean we have taken Mexico. we must not let our guard down till the surrender of the Government.
29 January 2020: They have designated a new captial at Ecatepec De Morel. This is right by their old capitol and was immediatly taken.
30 January 2020: The Mexican government has cecceded. Now North America is united under one government, one free Continent.
Initial Mexican Assault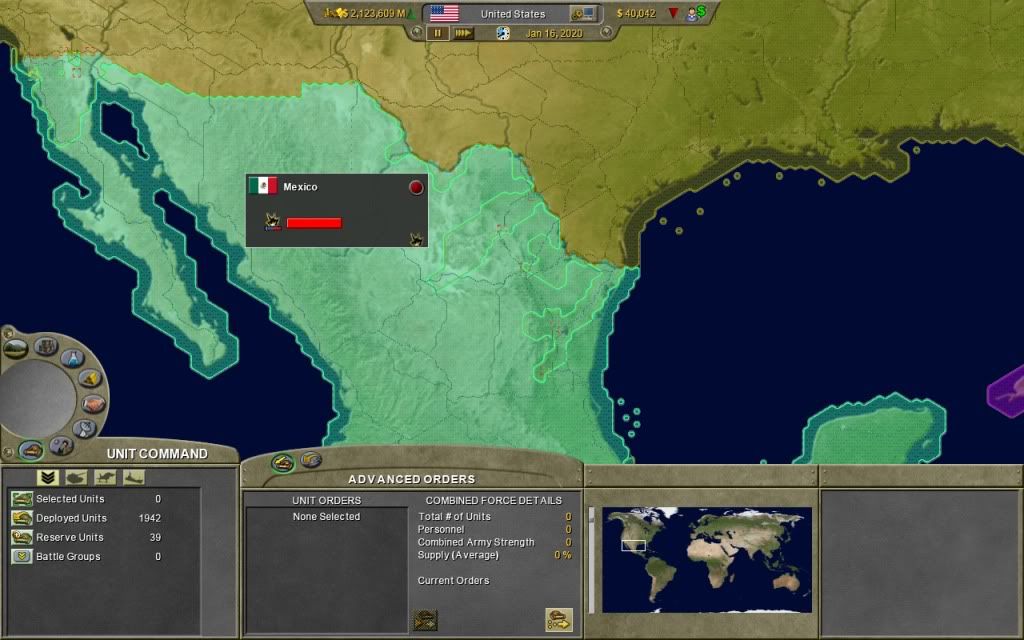 A few more days into the assult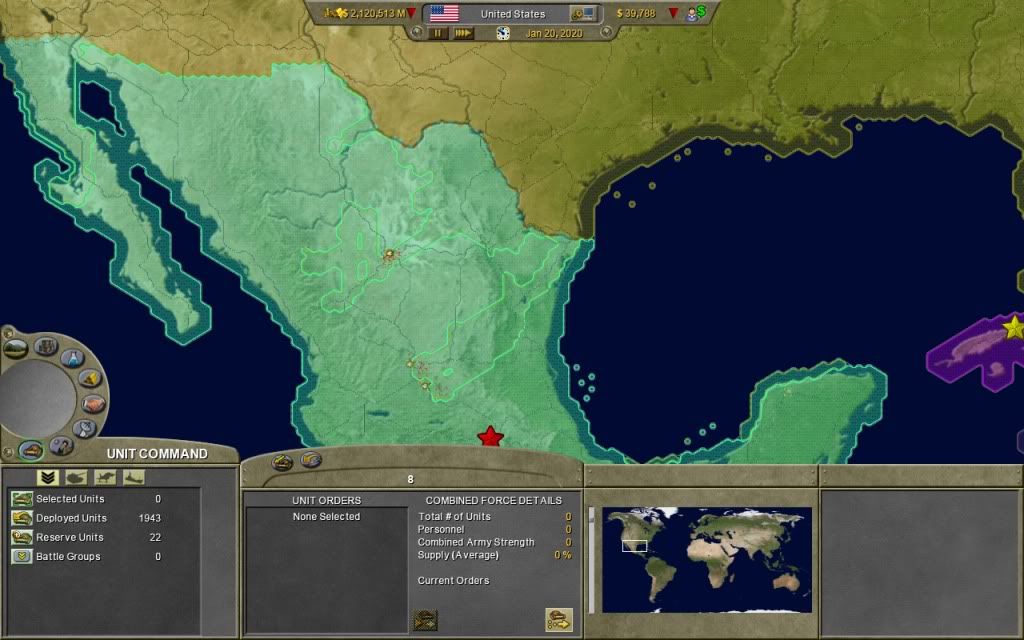 Siege of Ciudad de Mexico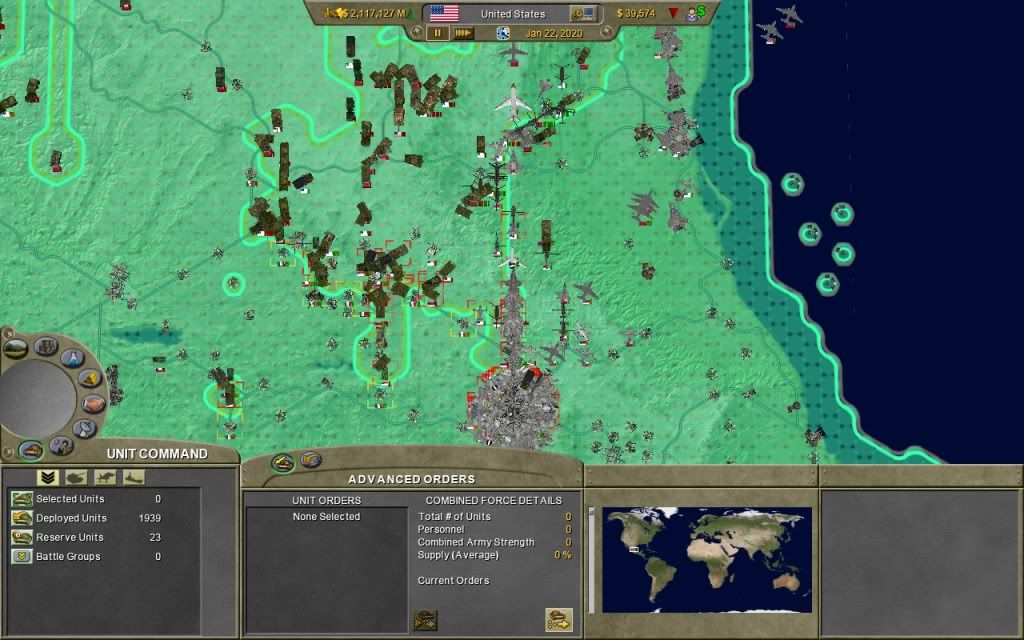 New American Empire. (Greater land mass than Russia in km2)