Ive been ready to go fo a while now, but cant come up with a funny story to tell as it unfolds.So im just gonna go ahead.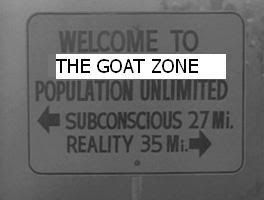 Date jan 1 2025.Circa Five years from scenario start.
I have a good sized force, circa 355 aircraft (mostly F-15ks,with some 707s)and circa 60 ground units(green berets and IIs).I have a huge wad of cash from tech trades to cover like 3 years of war expenses.
And i still have a decent build cap going on.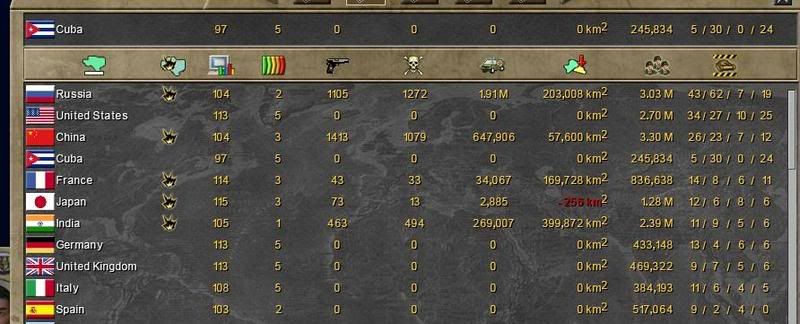 First step will be to take the U.S. Caribbean Islands.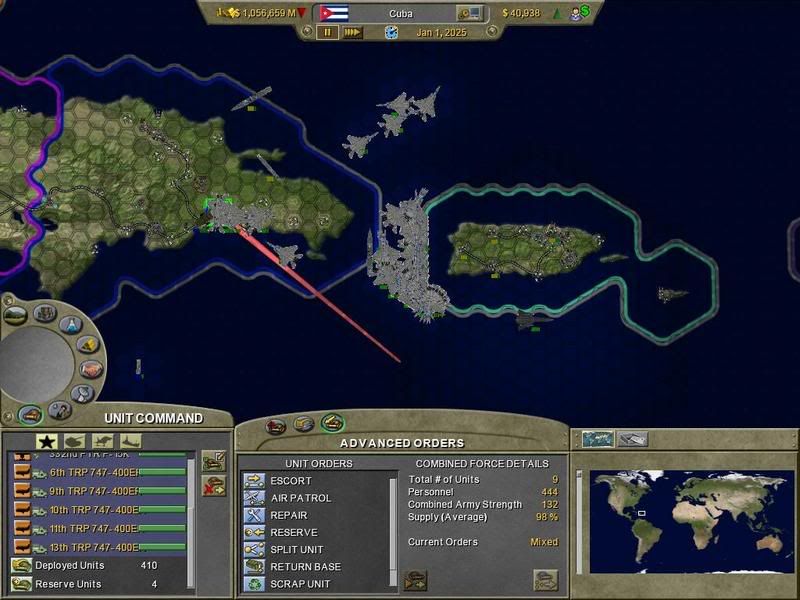 The Air units,F-15Ks, will remove any mobile land units and than engage and destroy any garrisons that pop up when the Green Berets are airdropped into and around the cities.
Next i will recover most of the land units, redirect most of the air units to the florida peninsula,and invade there.
Stacks of Green Berets will be airdropped onto the south end of the peninsula, and F-15ks will be assigned to escort them.
The ground stacks will slowly work their way north until the entire peninsula is ours.
¡Arriba Cuba!
_________________
This post approved by Tkobo:Official Rabble Rouser of the United Yahoos
Chuckle
TM