Playing in world 2020
It is January 26, 2028. i am in my 3rd term.
My economy has being in recession for the past 3 to 4 months. I have over 50,000 in GDP/C
and over 6 trillion in GDP it self. I have invaded and annexed Czech republic, Austria, and Denmark.
I currently have about 120 million people in my country. I am allied with france, and have many other diplomatic pacts with them. I also have a non-aggression pact with Italy.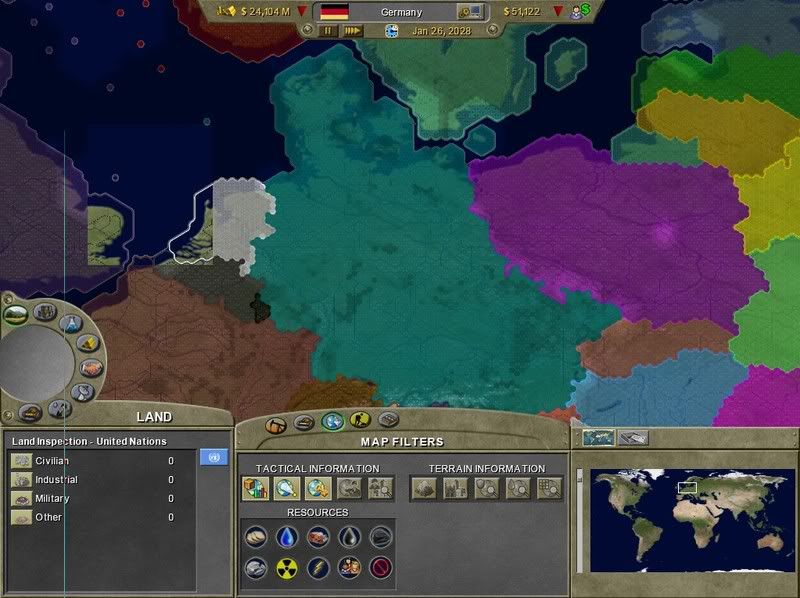 Currently my main objective is to take poland, i have 3 fronts for sure, maybe 4 if switzerland declares war on me.
Look at the top countries:
as you can see i already lost 71 thousand troops in my previous 3 wars.
My military:
and my finance:
trade is also keeping my country from collapsing
Here is a more close up view of the fronts.
eastern front
if you look close enough you can obviously see i have land fortifications.
and a look at the northern front(denmark)
i just have to hold off the swedes over the bridge.
and of course the western front:
The low countries should fall with ease.