I checked after you mentioned this, and here are the results: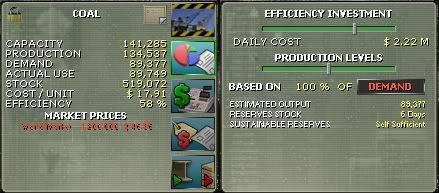 I changed production into daily figures so that it would be easier to do the math.
You'll notice that there is a stock of 519k, and a surplus production of around 45,000. This picture is from may 2.
The stock has increased to 563k, which is about 45,000 higher than the previous day's stock. So production is in fact what is shown.