Man!! I just got Israel to surrender as the Turks. Damn they are a tough nut to crack.
I started a new campaign as the Turks, and the Israelis by the end of the year had conquered Syria and Jordan, then were whooping up on the Saudis. So I figured I needed to take them out before they became untouchable with their tech superiority. I knew I was going to lose a lot of men, but if I could keep the actual unit losses down I could repair them and bring them back on line.
It was a damned meatgrinder, but as you can see it the end, all they had left was a few land bns and buttloads of air. My grinding them to powder worked. The same tactics a numerically superior army can do to a technologicly advanced foe. Use your numbers and back them into a corner and just grind away.
Damn this is a freaking good game!
Could this be the beginning of a new Ottoman Empire? Stay tuned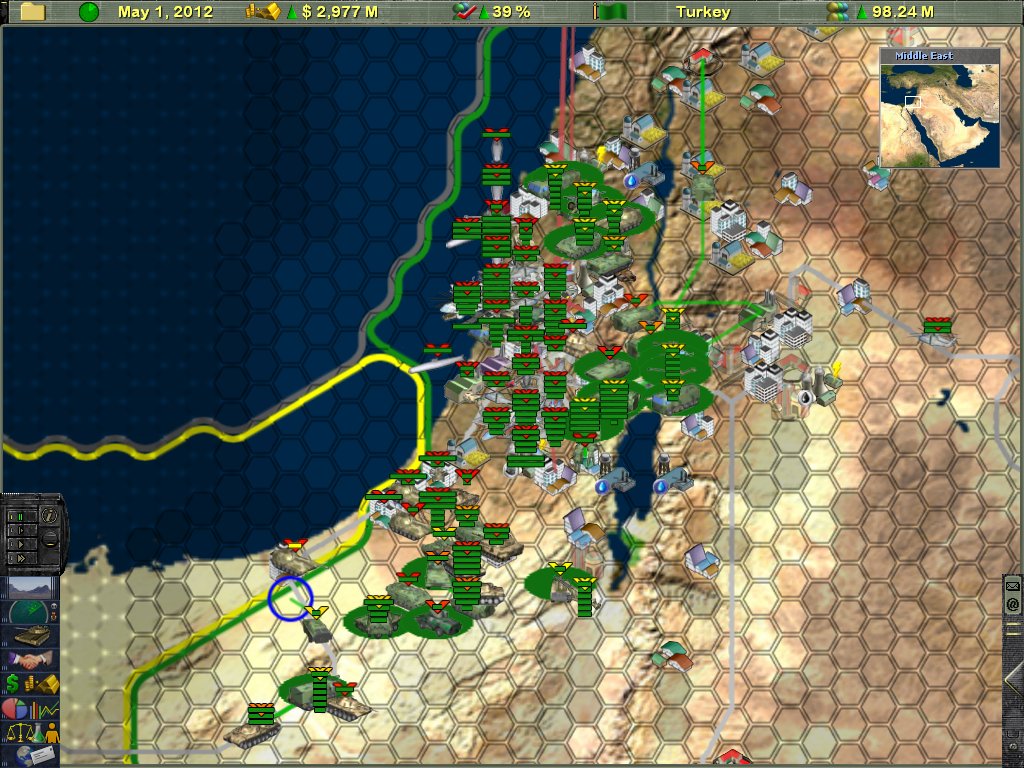 Cheers Thorgrimm